Chained to Time
A Reflection on Friendships & Relationships
May 25, 2005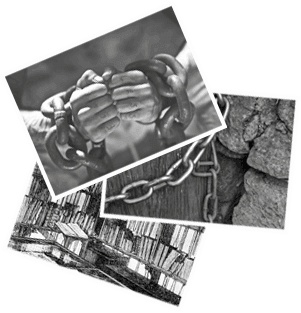 I'm lost...
     I want to cry...
          But can't.
They say I'd better not give in to feelings,
     Since I was born a guy.
I feel so empty...
     This life I can't abide...
          I've tried.
No matter what I do, there is no use in hoping
     The pain within will finally subside.
My heart is bleeding...
     I am no longer free...
          Enslaved.
I live from dawn till dusk and perish then —
     The heavy fetters are all over me.
My soul has aged...
     This long ordeal I failed...
          The fool!
I tried to move the sky and earth around;
     The train of life eventually derailed.
I give up...
     There ought to be the sole winner....
          Not I.
The battle we've pursued I'm quitting now,
     For one of us already is a sinner.
Not I again?
Is "winner" all that different from "sinner"?