The Forgotten Website
Dedicated to Ashley Barrett, Josiah Tharp and Cleopatra
September 8, 2011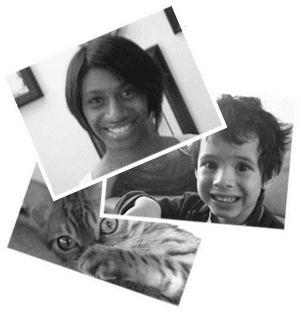 Admonition:
Renounce your faith, surrender to the beauty
Of the uncertainty that ignorance will bring.
Free up your mind, ask questions — it's your duty!
Walk through your life as if you were a king!
* * *
About Ashley Barrett:
Her gentle eyes are soothing and disarming —
Many fall prey to their bewitching grace.
Her voice, so soft and wonderfully charming,
Is more breath-taking than a speedy race.
* * *
About Josiah Tharp (Ashley's son):
A child's smile, innocent and pure,
Can hearten even those who are lost.
Their laughter is the greatest cure
That they will gladly share free of cost.
* * *
About Cleopatra (Ashley's cat):
Her glance is filled with self-conceit,
Disdain and condescension.
One mustn't let her bowl deplete
For fear of hypertension.
* * *
About making new friends:
"What's in a name?" a stranger might inquire...
"What else is hidden in the depth of self?"
To answer this in full one will require
To lose presumption and discern oneself.
Background Story
Around the time these short poems were written, Ashley was going through a difficult transition period where she had little support from friends and family. I wanted her to cheer up. I wanted her to know that she was important. I wanted her friends to know that she was loved. So, for one of our small (monthly) anniversaries, I built her a website with a different rhyme for each page.

Unfortunately, neither the website nor the gesture was appreciated, and Ashley insisted that the website be taken down immediately after it had gone up. Everything became clear to me when months later I found out that Ashley had only been dating me for money, had been cheating on me with several men including my best friend and had a second boyfriend for at least half our relationship.