Outcast
A Reflection on Being Unable to Fit in
December 5, 2004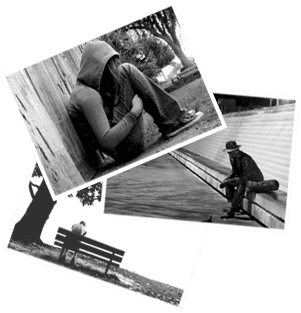 Tonight I cannot sleep again
     and gaze upon the sky,
My eyes are getting teary,
     and I begin to cry —
I never thought that living
     so tough would prove to be...
Why is it that this burden
     has always been on me?
I've tried so hard to overcome
     depression, grief and sorrow,
But every time the dusk arrives,
     I always feel so hollow...
Each night and day I hope and pray
     to see a pleasant ending,
But life is filled with but a few
     who show some understanding.
Was to be continued...